ME•TA•CINE /me•di•sən/ (noun) : medically inspired, universal skincare to awaken skin's innate rejuvenating power.
Science
INFORMED BY MEDICINE. MADE WITH TECHNOLOGY.
INSPIRED BY THE RENOWNED DIAMOND INSTAFACIAL®.
During the Diamond InstaFacial®, a patient's own platelet-rich plasma is utilized to stimulate new collagen, elastin & hyaluronic acid production. Next, laser technology & microneedling activate the skin's regenerative mechanisms. This multi-modality approach achieves a synergistic effect that leaves the skin instantly rejuvenated.
HE WONDERED HOW A SKIN CARE SYSTEM COULD DO THE SAME.◊
Inspired by the medical science that supports the InstaFacial® and the clinical evidence of skin's ability to visibly repair & rejuvenate itself, he set out to create an unprecedented skincare system that would deliver amazing clinical results at home. 
I wanted to figure out how to pack a formula with as many potent ingredients as possible."
INTRODUCING DR. DIAMOND'S INSTAFACIAL® COLLECTION.
Dr. Diamond researched countless bioactive molecules, searching for those that would mimic the biochemical properties of platelet-rich plasma & naturally-occurring growth factors. For more than five years, he tested combinations & concentrations until he arrived at the most potent complex of 'power molecules', brought together for the first time in the the InstaFacial® Collection's Plasma + Emulsion formulas.
UNLEASH THE POWER OF MOLECULAR SYNERGY. ◊
Clinical Results
THE INSTAFACIAL®
COLLECTION SYSTEM IS
CLINICALLY PROVEN.
REPORTED SMOOTHER
MORE REFINED SKIN
AFTER 4 WEEKS.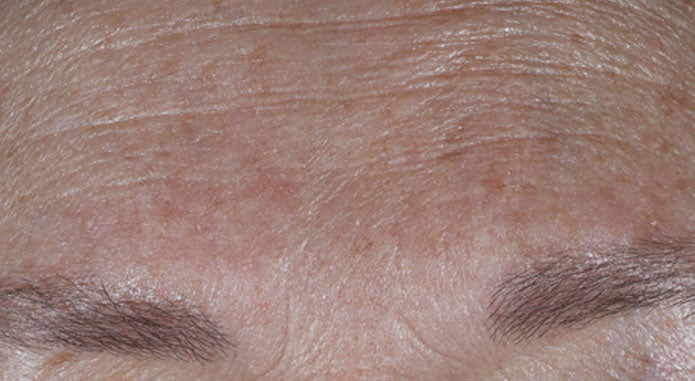 CLINICAL SKINCARE HAS
TO BE CLINICALLY PROVEN. THAT'S THE DIFFERENCE.
Clinical results without the appointment.

Dr. Diamond was adamant about putting his final formulations to the test. He wanted measurable proof of their efficacy. 28 women & seven men, with an average age of 55 years & representing all skin types on the Fitzpatrick scale, replaced their normal skincare routines with the InstaFacial® Collection. Test subjects were evaluated at 4 weeks and 8 weeks, their skin objectively graded by a clinical investigator using the highest standard of instrumentation. The subjects also provided self-assessments. 
AND BOTH OUR OBJECTIVE &
SUBJECTIVE RESULTS CRUSHED IT.

The Cutometer MPA 580 is a bio instrument that measures elastic response & skin firmness.
IMPROVED ELASTICITY IN THE UNDER-EYE AREA AT 8 WEEKS.
The VISIA-CR Imaging system camera & quantitative analysis technology measures facial wrinkles.
IMPROVEMENT IN CROW'S FEET WRINKLES AT 8 WEEKS.
Expert grading by an independent clinical investigator assessed the overall appearance of each test subject's skin.  
94% IMPROVEMENT IN CROW'S FEET LINES.
71% IMPROVEMENT IN UNDER EYE FINE LINES.
62% IMPROVEMENT IN UNDER EYE WRINKLES.
57% IMPROVEMENT IN CROW'S FEET WRINKLES.
57% IMPROVEMENT IN FIRMNESS.
54% IMPROVEMENT IN SKIN SMOOTHNESS.
54% IMPROVEMENT IN FOREHEAD WRINKLES.
51% IMPROVEMENT IN FACE SAGGING.
51% IMPROVEMENT IN RADIANCE.
Subjects completed self-assessment
questionnaires at 4 and 8 weeks.
4 WEEKS
91% REPORTED THEIR SKIN TEXTURE WAS SMOOTHER & MORE REFINED.
82% REPORTED THEIR SKIN LOOKED HEALTHIER & MORE YOUTHFUL.
8 WEEKS
91% REPORTED THEIR SKIN LOOKED FIRMER & LIFTED.
82% REPORTED THEIR SKIN LOOKED MORE LUMINOUS & RADIANT.
DR. Diamond
The Beverly Hills plastic surgeon sought after by A-list celebrities, influencers, and patients around the world. Known for innovative procedures, natural aesthetics, and a focus on transformative skin treatments.
Learn More